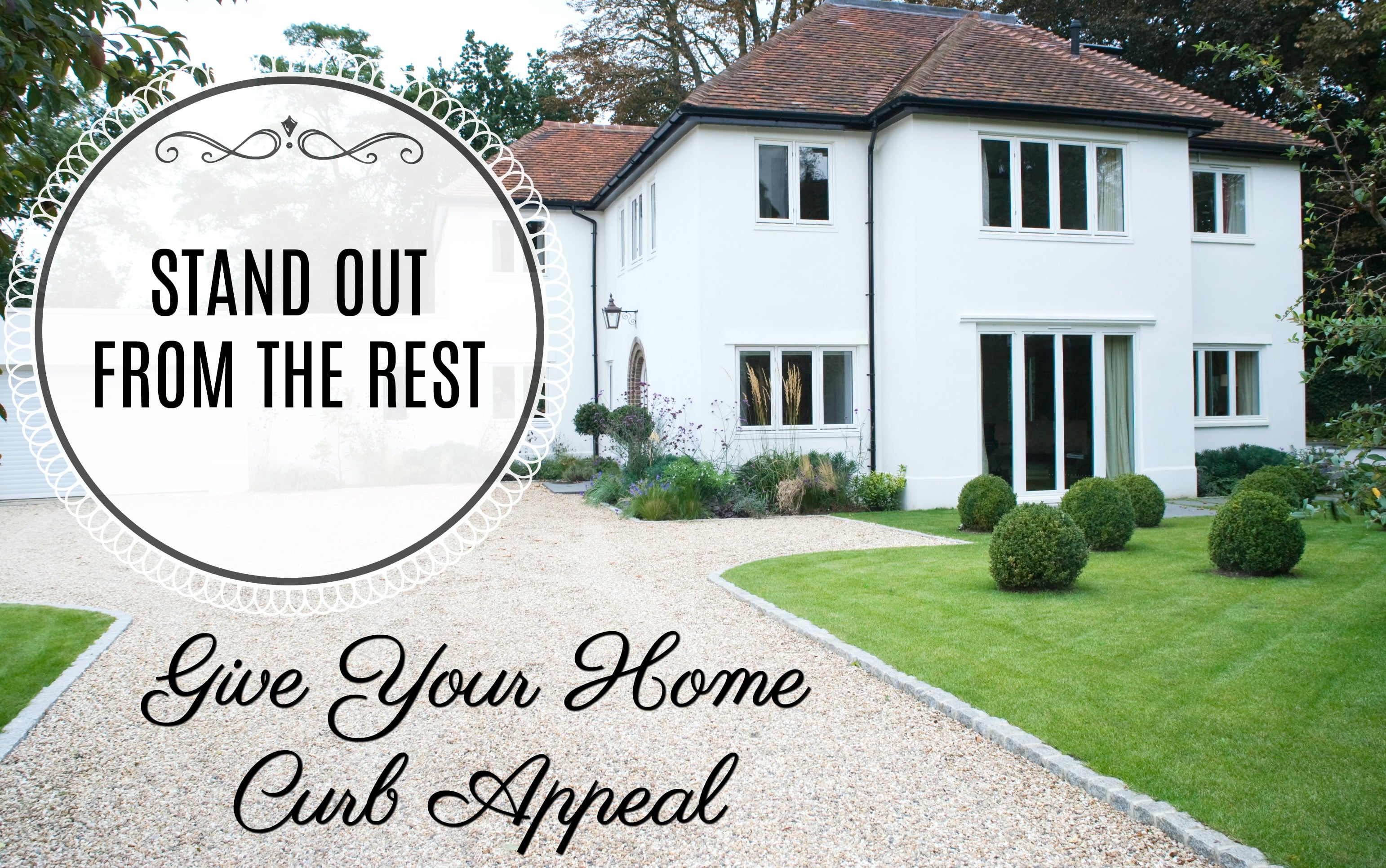 First impressions are everything! You need to make a good one for the home buyers to remember your property. The first thing a buyer will see is the front of a house. Whether they are pulling up to the property or viewing it online, that initial image will stick with them when they are ready to make their decision. Pay attention to detail, focus on the overall picture and create a striking view for potential buyers. Create a vision for them, allowing them to see themselves pulling up to that everyday!
Below are a few simple suggestions to assess the curb appeal of your home and how to improve it. 
Spruce up your landscape – If you have existing plants, make sure everything is weeded, trimmed and pruned. Clear out any clutter, allow for an open view of your homes features, don't over landscape. Keep your landscape simple, clean and inviting. If you don't have any plants consider adding some potted plants or hanging baskets to brighten up the front view of your property.  You don't want something too bare, allowing your home to blend in with the rest. On the other hand, you don't want to give them the impression of too much upkeep with the landscape you've already created. Keep your grassed mowed, neatly edge the lawn, and patch any noticeable bare spots. Talk to your realtor for more advice on best practices when adding or removing your landscape designs.
Clean – Give your home a good power-washing. Dirt and mold can build up on the exterior of a home over time and we may not notice in our day to day lives, but to a first time viewer, those little things will stand out. They want to see that you have taken good care of the home, inside and out. Spray down the siding, shutters, and windows. Clean out the gutters and ensure debris isn't hanging over the edge. If you have a glass door, keep it clear of fingerprints or doggie smudges. Sweep the porch and clean off the patio furniture. Check for signs of bugs forming nests (bees, ants, spiders, etc.) no one wants extras critters tagging along with their new home.
Freshen Up – Adding a few finishing touches can really put new sparkle to your home. Give your door and/or shutters a fresh coat of paint. Check any outside light fixtures and doorbells to ensure all are working correctly and tightly secured. Replace any fixtures, knobs, or your mailbox that seem weathered and dated. If you have garage doors, check the appearance for dents, broken/cracked windows, is it faded? A garage door is a big focal point of a home, if it's in bad condition it can alter the entire look of a house. Remove any unnecessary clutter, a simple welcome sign or wreath is great. You don't want signs and banners covering your entire porch, blocking the view. If you have the space for it, create a cozy seating area don't over pack the area with too much furniture making it look smaller that it may be. If you have a wooden deck/patio and railings give them a fresh coat of paint or stain. Fix any broken stairs or railings.
Driveway and Sidewalk – Depending on if you have HOA regulations or not you may need to focus on the condition of your driveway and/or sidewalks. Are they cracked, raised, and in need of being replaced, patched or sealed? Now is the time. Creating good curb appeal requires paying attention to the condition of the daily walkways and driveways that the new homeowner will be using everyday.